JAN FYT'S 'DEER HUNT' NOW ON VIEW AT THE SNIJDERS/ROCKOXHUIS, ANTWERP
The gallery is proud to announce that Jan Fyt's Deer Hunt, a highlight from our 2020 exhibition Masters of the Antwerp Baroque, was acquired by the Snijders/Rockoxhuis, Antwerp, and is now on display at the museum.
In this mature work, Fyt has taken his loose and dynamic style to new heights, producing something that lies somewhere between a (quite sizeable) oil sketch and a finished work. Given the almost 'impressionistic' touch the painting displays, it comes as no surprise that before its rediscovery as a masterpiece by Fyt, this was considered by many to be a late 18th- or even 19th-century French work. Predating Hubert Robert by one, and Delacroix by two centuries, Fyt here already presages their style in his treatment of the wavy trees in the background and the exotic-looking riders to the right.
We are immensely happy that this highly original work by the great Flemish artist, which complements the museum's holdings perfectly, will remain in Antwerp, and congratulate the museum on their fine purchase.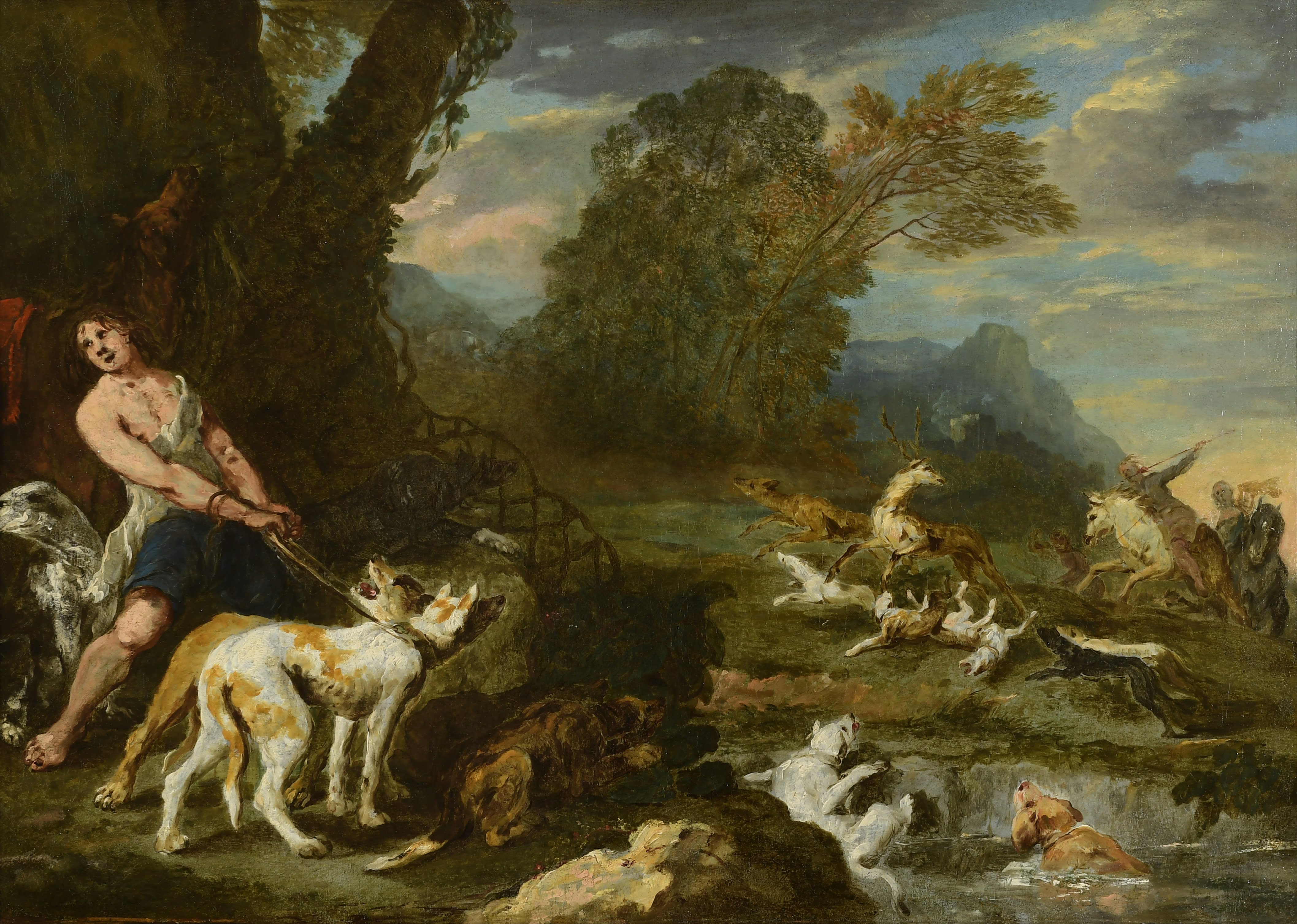 Jan FYT, The DEER HUNT, oil on canvas, 58,5 x 82 cm
March 1, 2021