GALLERY DIRECTOR TYR BAUDOUIN DONATES CORNELIS SCHUT OIL SKETCH TO THE RUBENSHUIS
Following our exhibition Masters of the Antwerp Baroque, held at the gallery in February 2020, the Rubenshuis expressed its interest in Cimon & Iphigenia, an oil sketch on paper by the Antwerp artist and collaborator of Rubens, Cornelis Schut. As the work would perfectly complement their collection of oil sketches by artists from Rubens' circle, Tyr Baudouin, director of the gallery, decided to gift the work to the museum, in honour of his grandfather Frans Baudouin, honorary curator of the museum. As of April 2021, the work is on permanent display in the so-called family room at the Rubenshuis, Antwerp.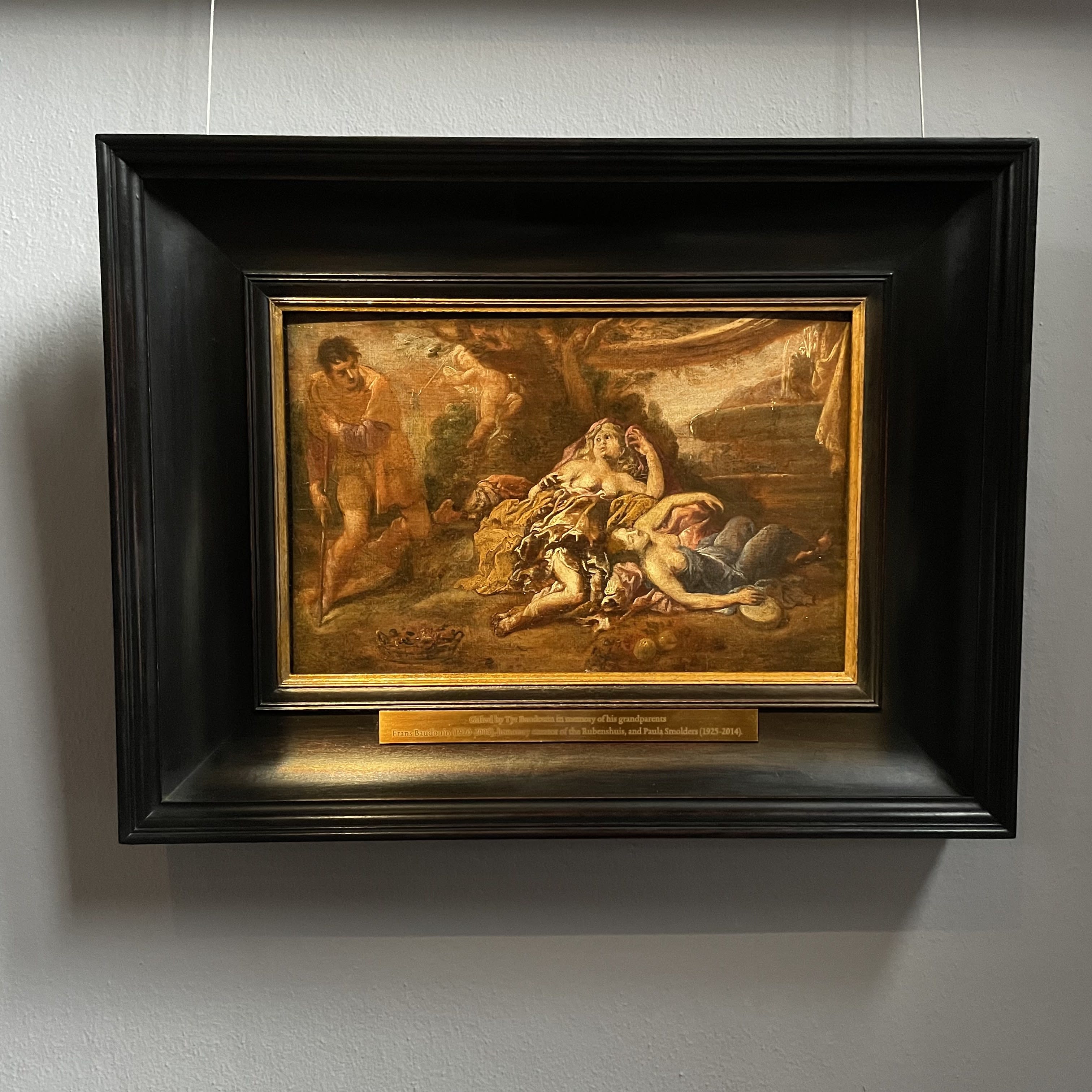 CORNELIS SCHUT, CIMON & IPHIGENIA, OIL ON PAPER LAID DOWN ON PANEL, 19 X 28,7 CM, permanent loan, king baudouin foundation: gifted by tyr baudouin in memory of his grandparents Frans baudouin (1920 - 2005), honorary curator of the rubenshuis, and paula smolders (1922 - 2014).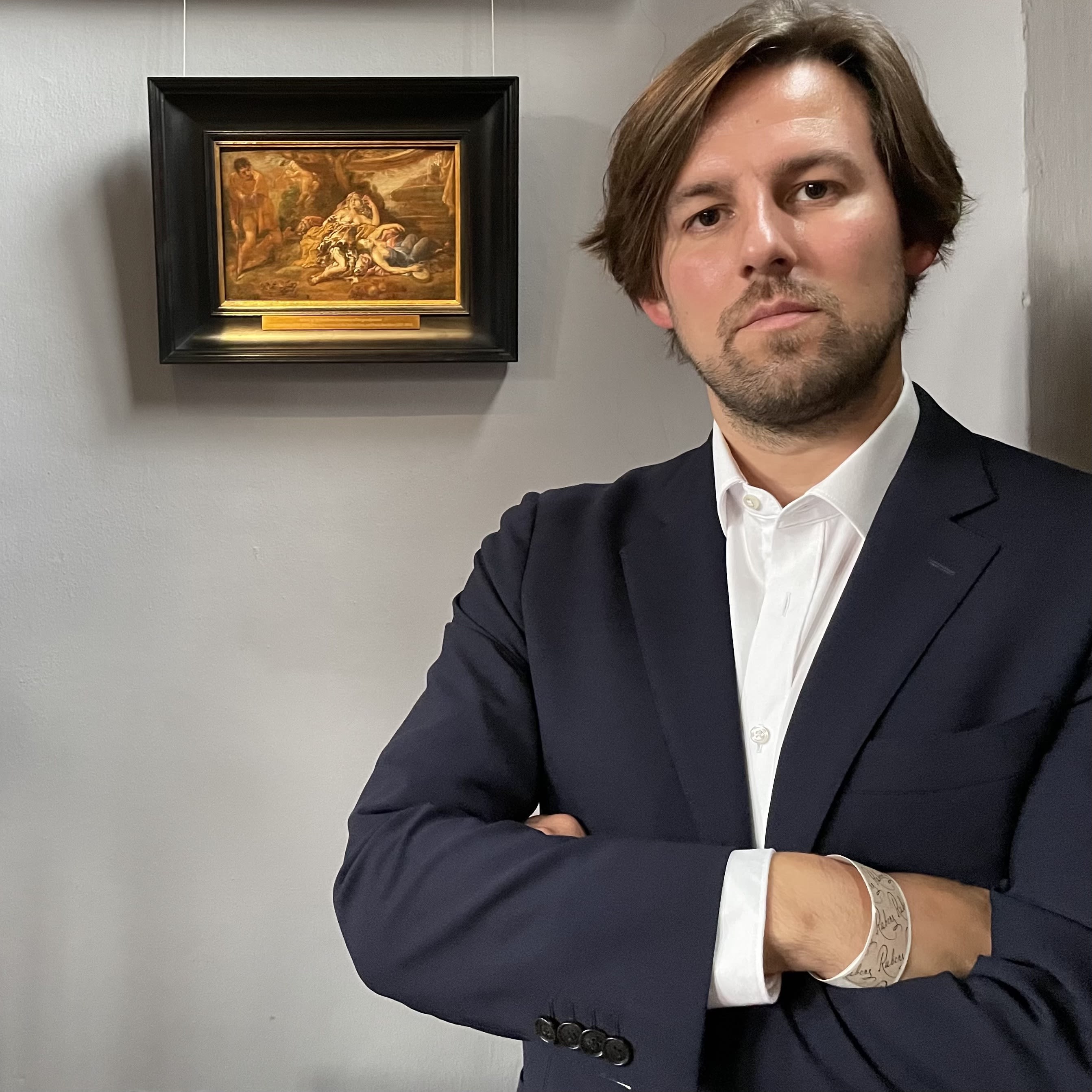 March 1, 2021