GILLIS NEYTS GOES TO BRUSSELS
We are proud to announce the sale of Gillis Neyts' Two Sailoirs looking out to Sea to the Royal Library of Belgium, Brussels.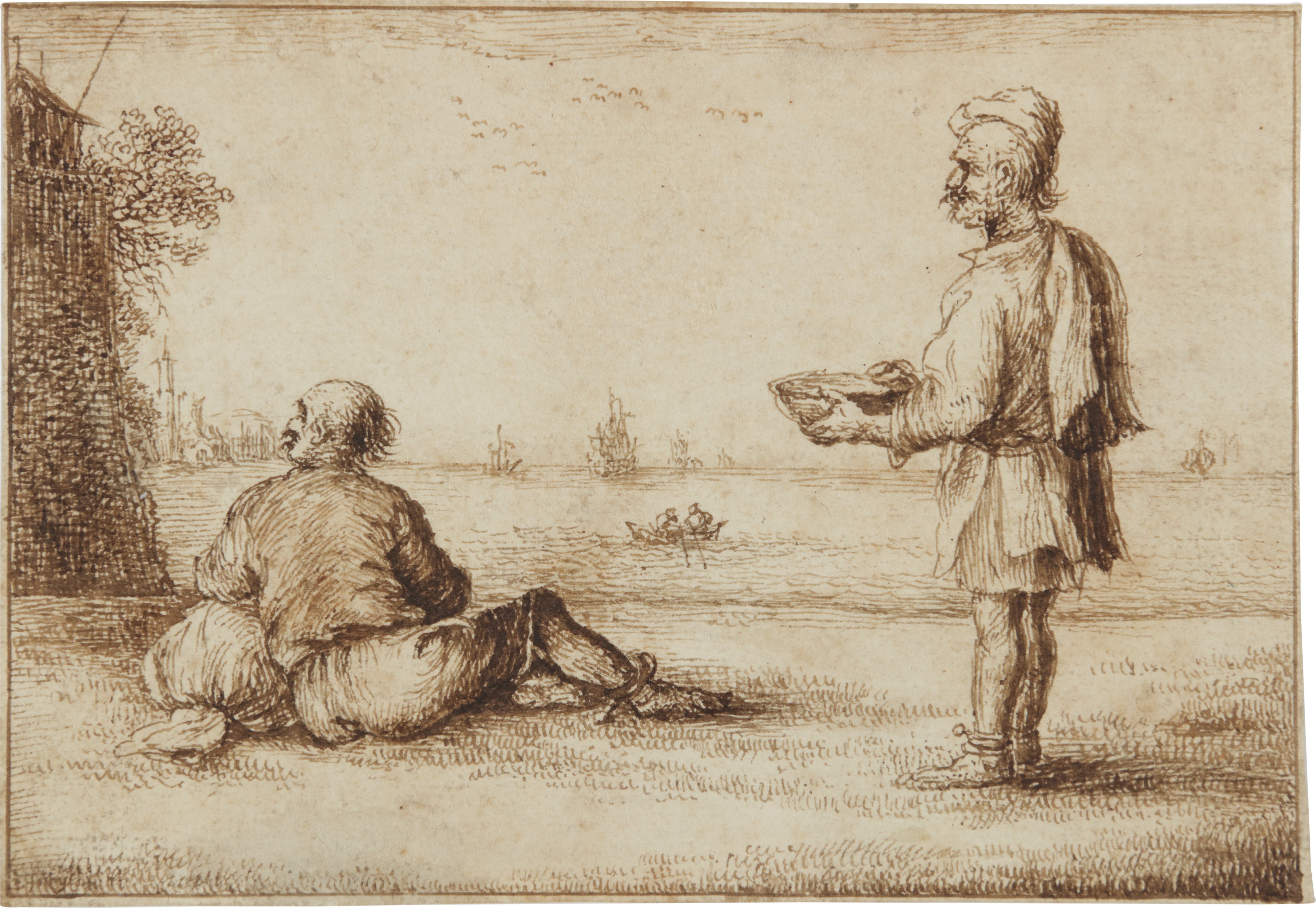 Gillis Neyts, "Two Sailors looking out to Sea", pen and brown ink on paper, 82 x 117 mm.
This fine drawing will join the museum's already significant holdings of Flemish works on paper. Although the drawing is over 350 years old, it has a surrealist, even symbolist feel to it, lending this 17th-century work a distinctly modern touch, reminiscent of the work of James Ensor.
We congratulate the museum on their fine purchase and thank them for their trust in the gallery.
November 2, 2022