APOLLO GOES TO WASHINGTON
We are proud to announce the sale of this grand and beautifully executed terracotta by the French sculptor Jean-Joseph Vinache (1696 - 1754) as a promised gift to the National Gallery of Art in Washington, DC.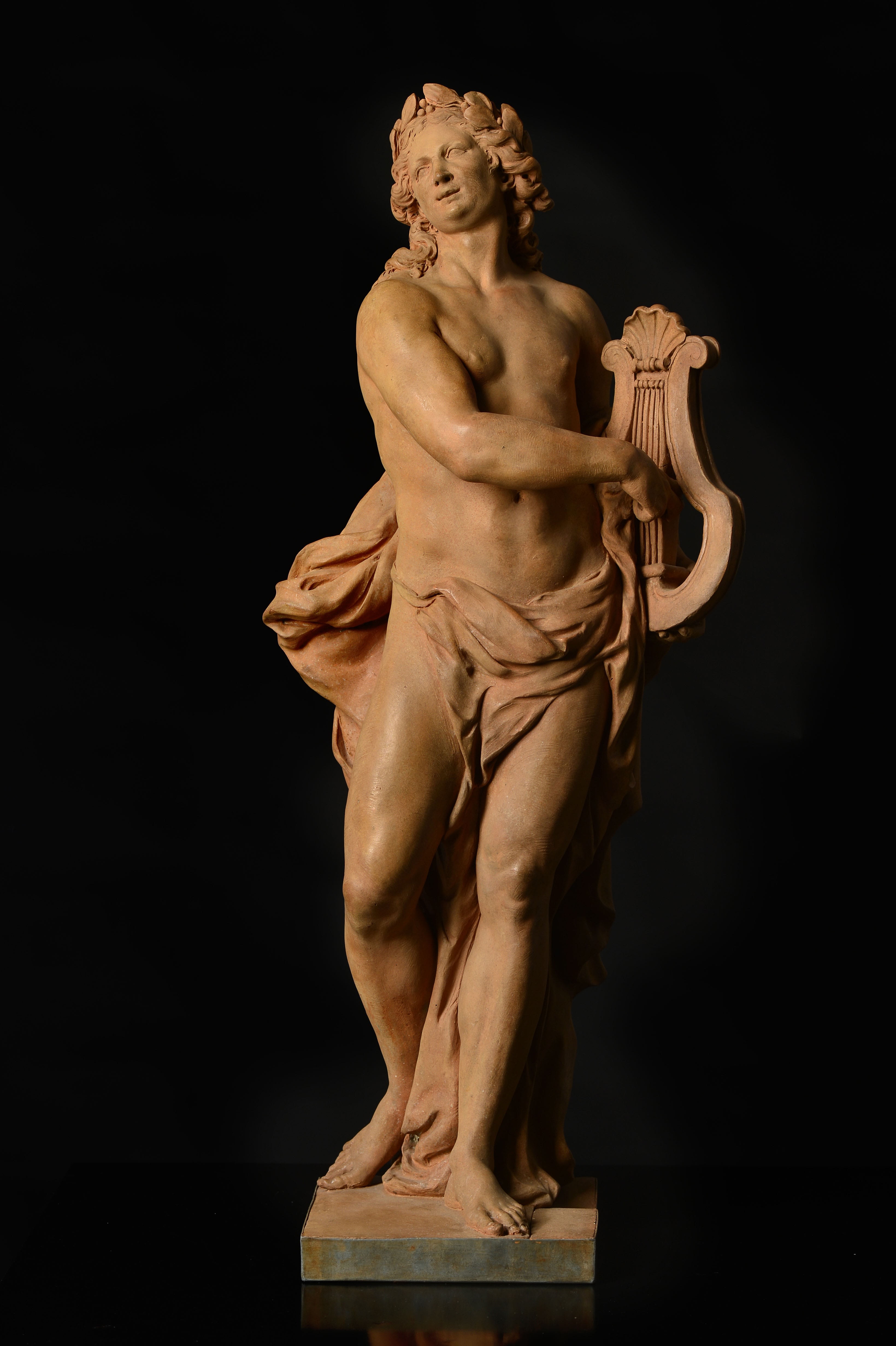 Jean-Joseph Vinache, "Apollo playing the Lyre", terracotta, height 66 cm.
Vinache is best known today for his so-called 'Goldene Reiter', the equestrian statue he made for Friedrich August ll, the elector of Saxony. It miraculously survived the Dresden firestorm, and remains one of the cities' main sights until this day. In 1736 Vinache returned to Paris, where he was accepted at the Académie Royale de Peinture et de Sculpture. He received various public commissions, such as 'The Allegory of Religion defeating Idolatry', a marble group he made for the chapel of St. Francis Xavier in the Church of St-Paul and St-Louis in the Marais. Our Apollo, which could be an idealized portrait of the French king, can be dated to this period.
As each museum sale is an affirmation of the quality of our collection and the choices we make when purchasing, we are very grateful to the anonymous donor for putting their trust in our expertise, and congratulate them on their fine purchase. In the light of the terrible recent developments in eastern Europe, we have donated the proceeds from this sale to help the people of Ukraine
March 31, 2022