FRANS DE MOMPER'S "NIGHTLY FIRE NEAR THE GROTE KERK IN BREDA" GOES TO THE NOORDBRABANTS MUSEUM
We are proud to announce the sale of Frans de Momper's "Nightly Fire near the Grote Kerk in Breda" to the Noordbrabants Museum in 's-Hertogenbosch, The Netherlands. The signed work will join the museum's already significant holdings of Flemish art. As the Noordbrabants Museum positions itself as "the most Belgian museum in The Netherlands", it has an active interest in collecting, researching and displaying works by Flemish masters, especially when they have a connection with Brabant.
Frans de Momper, although born and trained in Antwerp, spent quite some time in the Northern Netherlands, working in The Hague and Haarlem (where he joined the local guild of St Luke in 1648) before spending two years in Amsterdam. As is evidenced by the present painting, he must have been to Breda as well, given that he took the time to study the local architecture, including the famous Grote Kerk. As such, the present work is a very fitting addition to the museum's collection; we congratulate the Noordbrabants Museum on their fine purchase and thank them for their trust in the gallery.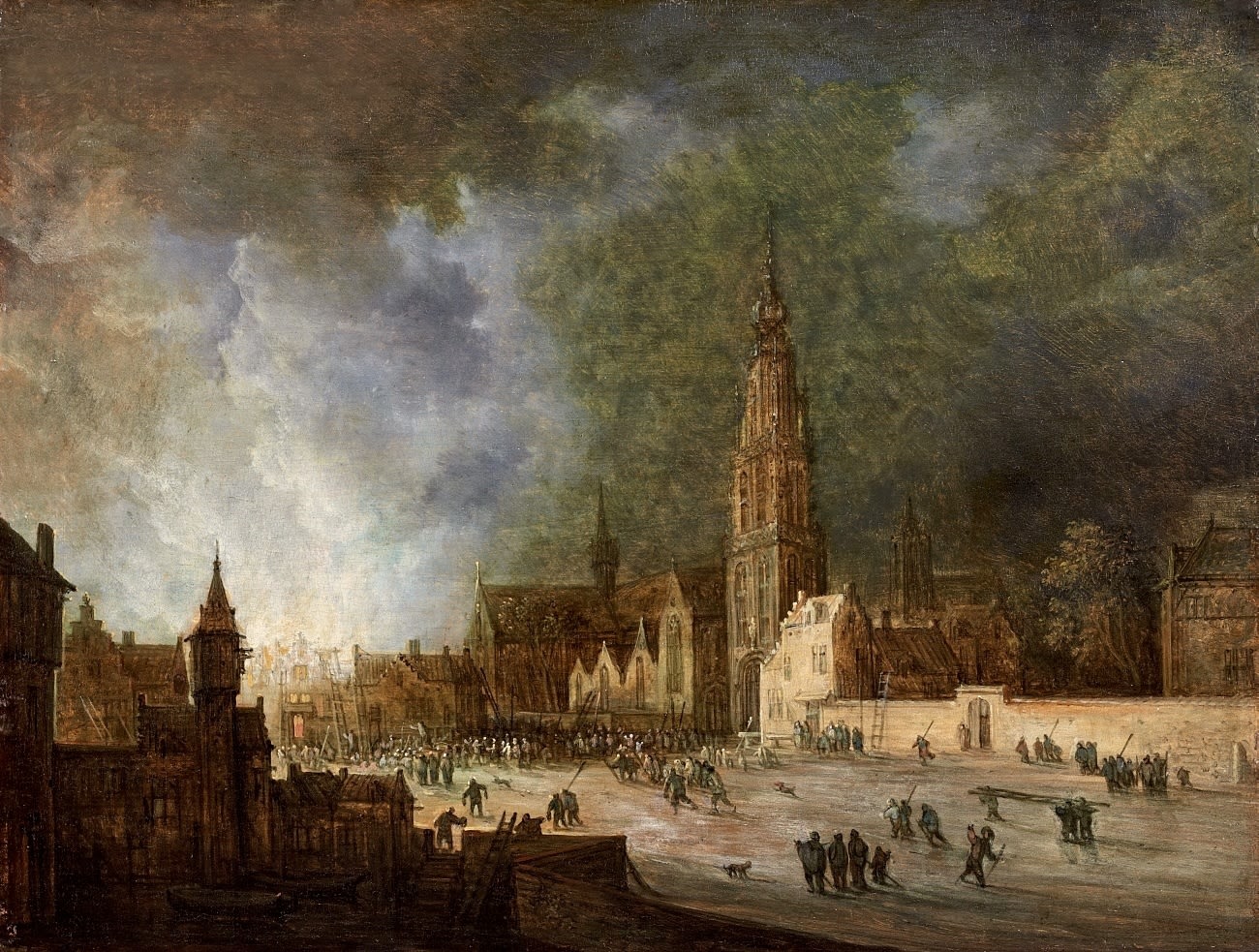 Frans de Momper, "Nightly Fire near the Grote Kerk in Breda", oil on panel, 38 x 51 cm, signed 'FdMomper', lower center.
January 28, 2022